Landscape Architect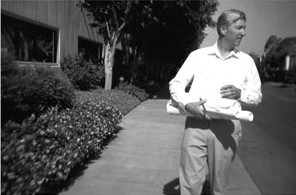 Graham Stanley has been involved in the landscape industry for over 30 years.
He received his Bachelor of Science in Landscape Architecture at California Polytechnic University, Pomona.

He also apprenticed for world-renowned landscape designer,
John Brookes in Sussex, England.
Mr. Stanley has been the principal of his current firm for over 20 years.

Bachelor of Science Degree in Landscape Architecture, California State Polytechnic University, Pomona, 1985
Understudy with John Brookes, Clock House Design School, England, 1989
Guest Lecturer: Huntington Library, Long Beach Museum of Art, Cal Poly Pomona, Southern California Horticultural Society and numerous gardening organizations.

Board of Directors: CMT! Music Festivals

Principal: Graham Stanley & Associates, Landscape Architectural Firm.